CALVO STUDIO ARCHITECTURAL WOOD CARVINGORNAMENT
"Thirty years of professional carving"
Architectural Woodcarving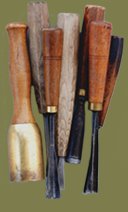 Park Plaza Architectural Wood Carving
We did the decoration in a newly renovated room at Park Plaza Hotel in Boston. The detail were modeled in clay and then cast into resin and gold-leafed. This allowed for detailing with no necessary architectural requirements.
<! -- div for main body of text -->
<! -- div that makes border that surrounds the text and the canvas on top -->