CALVO STUDIO ARCHITECTURAL WOOD CARVINGORNAMENT
"Thirty years of professional carving"
CUSTOM ARCHITECTURAL ORNAMENT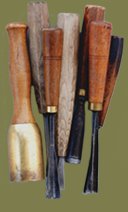 Boston Park Plaza Architectural Ornament
We did this ornamental decoration in the newly renovated room at Park Plaza Hotel in Boston. The details were modeled in clay, molds were made and then cast into resin and finished with gold-leaf. The smaller icons shows the wreath in clay prior to casting and after in gold leaf installed.
<! -- div for main body of text -->
<! -- div that makes border that surrounds the text and the canvas on top -->