CALVO CARVED WOOD & BRONZE SCULPTURESculpture
"Thirty years of professional carving"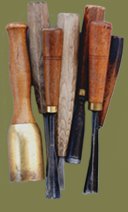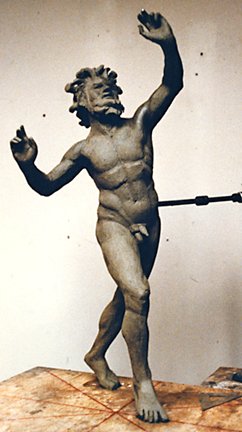 Sculpture Reproduction Services
This was a copy of an antique sculpture from Pompeii, Italy. The Dancing Faun. This is the clay model being worked on for a bronze casting. Our studio is capable of doing accurate reproductions for those of you who having a part of history is very important to your living environment.
<! -- div that makes border that surrounds the text and the canvas on top -->