CALVO CARVED WOOD & BRONZE SCULPTURESculpture
"Thirty years of professional carving"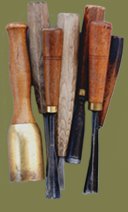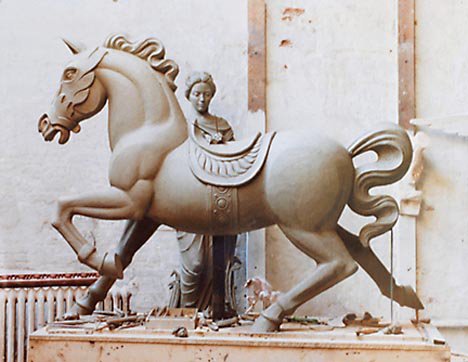 Horse Sculpture for Mattell
You never know where your next job is coming from. This project came from Mattell Toy company. They needed an enlargment of a small toy for promotion in the "Toy Fair Showcase" in New York City. Whenever you enlarge anything from a small scale your own esthetics come into play because there is so much more volume to the project. When we were working on it I always felt like I was like working on a carousel horse.
<! -- div for main body of text -->
<! -- div that makes border that surrounds the text and the canvas on top -->