CALVO CARVED WOOD & BRONZE SCULPTURESculpture
"Thirty years of professional carving"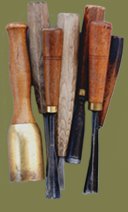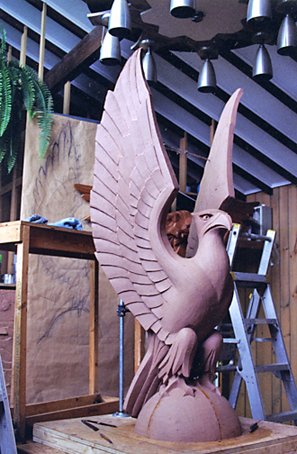 War Memorial Eagle
I think I have done enough eagles to fill a zoo. I have carved them in wood but this one was modeled in clay and cast for a bronze war memorial. The design was copied from a photo of the orignial eagle that was carved in wood. The client was very please with the results and especially happy that their outdoor eagle would now last indefinitely. Calvo Studio can design and fabricate war memorials in all styles of design.
<! -- div that makes border that surrounds the text and the canvas on top -->