CALVO STUDIO DONOR RECOGNITION PLAQUESPLAQUES
"Thirty years of professional carving"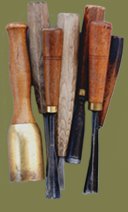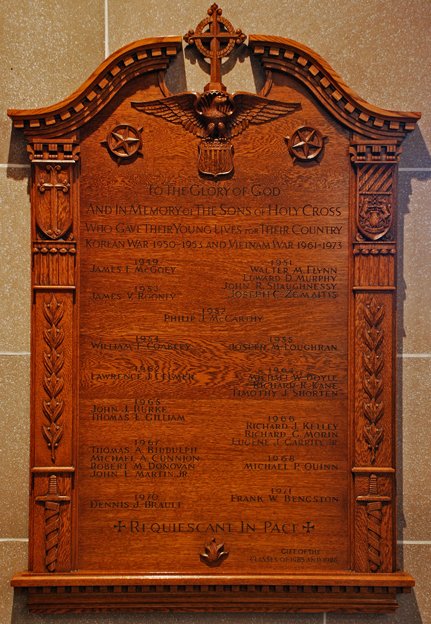 Hand-Carved War Memorial Plaques
This war memorial plaque was created for Holy Cross College. It is in their chapel on the campus grounds. It was carved in white oak in a very traditional style and stained. It is certainly the first thing you see when you walk into the room. I did this many, many years ago when I was in my late twenties. Last year I went back because everything is digital and I needed a new photo. It looked just as good and the day we installed it.
<! -- div for main body of text -->
<! -- div that makes border that surrounds the text and the canvas on top -->