CALVO STUDIO DONOR RECOGNITION PLAQUESPLAQUES
"Thirty years of professional carving"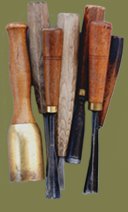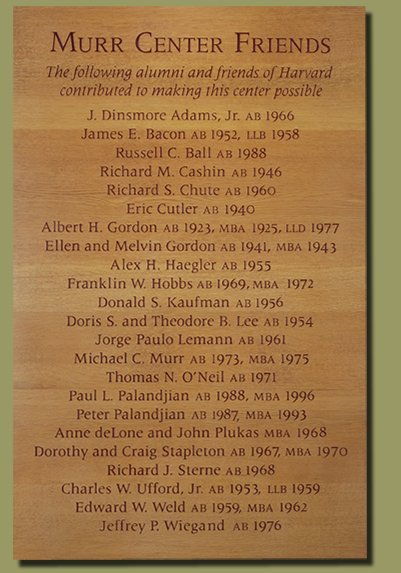 Hand Carved Dedication Recognition Plaques
We have done a fair amount of dedication plaques for Universities. This hand-lettered carved plaque carved in white oak was for the Harvard University Murr Center. I did numbers of these plaques for the building and when they were all in place they really made a nice statement. One day a donor was walking through the building going to the room where his monies were appropriated for. He walked by a number of plaques that we had done in the studio. When he was in the room there was a long extended plexiglass presentation of the history of the sport departments at the school. The management suggested an nice plexiglass plaque to go with the room. The donor replied by saying that he wanted to have a wood carved plaque like the many he walked by. Harvard Management call me and we made nice one to match the woodwork in the room. Donors are always looking for a nice presentation of their name. Our plaques have a sophisticated look and are a very attractive addition to any room.
<! -- div for main body of text -->
<! -- div that makes border that surrounds the text and the canvas on top -->